Maple Walnut Banana Bread
Bayhill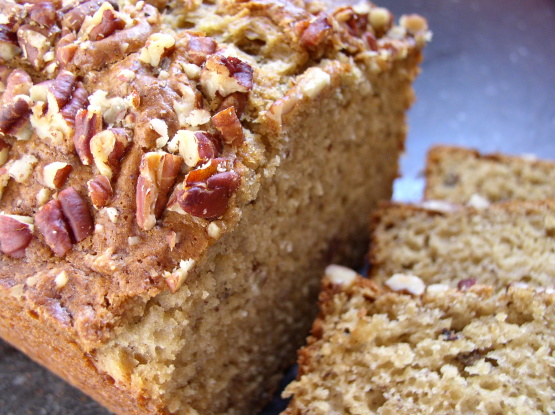 This bread is from Light and Tasty magazine. It's really good! Moist and tastes just like fattening banana bread :)

Easy and very tasty recipe.
Mix together the first six ingredients.
In another bowl, throughly stir together the eggs, bananas, melted butter, milk and flavoring.
Stir wet ingredients into dry until just moistened.
Pour into greased loaf pan or 9x9 pan.
Sprinkle top with walnuts.
Bake at 350, if using loaf pan will take longer, around 40-55 minutes. 9x9 will take about 25-35 minutes. Keep a eye on it and check with a knife to see if done.
If top starts browning too early, cover with foil.
Sometimes we stirred extra walnuts into the batter.