robd16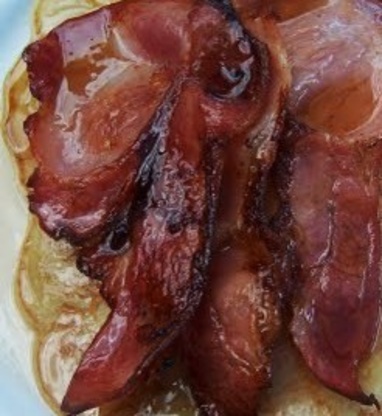 Serve as part of an American breakfast or just enjoy on a buttered crumpet or piece of toast. The salty bacon and the sweet maple syrup together are a dream come true. Its also incredibly simple. There is no substitute however for the maple syrup in this recipe, if you haven't got any then make something else!
Spray a non stick pan with cooking oil spray and fry the bacon over a medium heat until patched with brown in all the right places.
Once it is to your liking, add the maple syrup to the pan and turn the bacon over in it for literally a minute or two until thickened, being very careful not to burn the syrup.
Take off the heat immediately and serve.
My mouth is watering just writing this, seriously its amazing.