Prep 10 mins
Cook 30 mins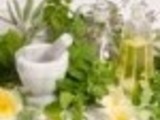 A wonderful maple syrup dessert I have been making forever.
Directions
Bring 1 maple syrup almost to a boil.
Cream together butter, sugar and egg.
Combine and add milk, flour,baking powder and salt.
Grease and flour one 8 inches cake pan.
Add maple syrup; drop in chopped pecans.
Cover with cake batter and bake at 350 degrees for
20-30 minutes. Turn upside down and serve with ice-cream.
Reviews
Most Helpful
This was baked in an 8 inch square pan and cut into 9 servings. I did follow Rita's suggestion and reduced the syrup to 3/4 cup. The cake is very sweet and moist. This is better warm with a small amount of vanilla ice cream on top.
Sweet and nutty!! I really thought oh my 1 cup of syrup is a bit but it does work. I think it can be cut back to 1/2-3/4 of a cup. Being real maple syrup is $7.00 for 8 ounces. I`m sure it won`t be missed. I used almond milk Almond Milk (Almond Drink Base) in place of the milk. Kinda of reminded me of a pancake. Served with whipped cream. Simply Sinfull!

What a wonderfully delicious cake, I used the Dark Amber Maple Syrup. No need to worry with frosting or icing this cake comes with it's own, which makes it not only tasty, but easy too. Thank You for sharing this with us.