Boomette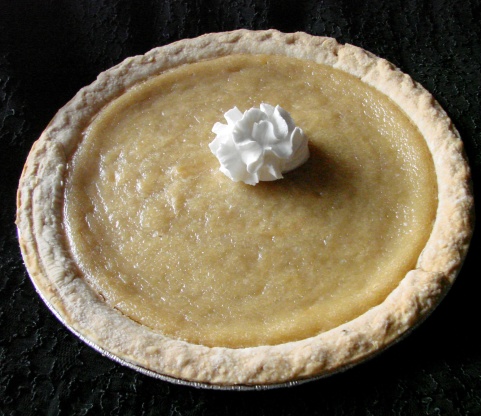 This recipe comes from my aunt and we do it in the microwave, then pour it in the pie shell and in the oven after.

Top Review by Narfy
I am a total novice at baking and this was really easy and a lot less sweet than what you would buy in the store and that's a good thing for me. I found that if you stir in the flour slowly in the melted butter it will make the filling a lot less lumpy. I found a whisk worked better than a fork too :) Either way really good, I made two pies - one with Silk instead of milk we'll see how that goes but I'm sure it'll be fine and I made little "butter tart" things in muffin pans with it too since my fiance is obsessed with those. Thank you so much for putting this up!
Cook in the microwave the melted butter and the flour around 1 minute.
Add the maple syrup and milk. Stir.
Cook in the microwave about 5 minutes and stir each minute.
Let cool a little bit.
Pour in an unbaked pie shell.
Cook in the oven at 350 F until the dough is golden.