Maple Syrup Banana Muffins
karen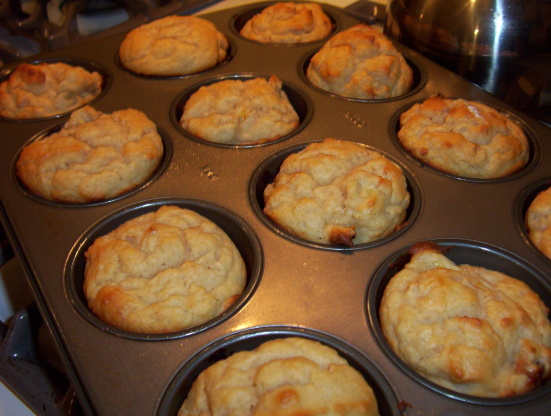 Syrupy goodness in the morning.

Top Review by karen
I liked these mufffins a lot, but was hoping for a bit more maple flavor. I was also skeptical of adding chopped rather than mashed bananas, but it actually resulted in chewy bananas with chunks of fruit rather than just banana flavor. I only had 2 bananas, so I used 12 ounces of yogurt, and it turned out just fine. This recipe made 12 large muffins, and was the one that induced me to adopt swirlycinnacakes for Pick a Chef 07.
Preheat the oven to 400°F.
Sift together the dry ingredients. Set aside.
Whisk together the wet ingredients until well-blended. Stir in the bananas.
Add the wet ingredients to the dry ingredients and mix until just combined.
Bake for 25-30 minutes or until cake tester comes out clean.