Maple Syrup Baked Sweet Potato
ImPat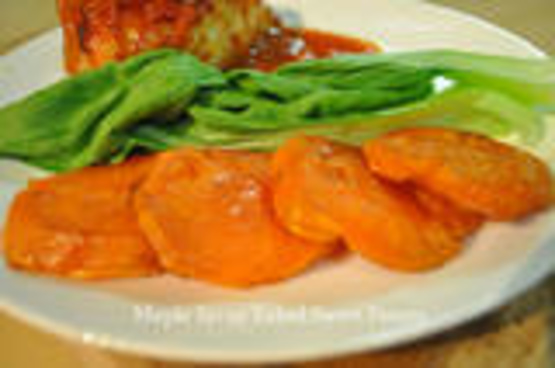 something for xmas dinner

Delicious! This recipe was so easy and I made it easier by using the microwave. I put about 1/4 cup water in a covered dish and microwaved 10 minutes on high. Voila! I then added the butter and Smucker's maple syrup... sugar-free for me! A nice vegetable to go along with any meal! Prepared as a participant in the Cooking Photo Forum's Special Meals Event March 2010.
Preheat oven to 200c.
Place sweet potato in a baking pan and season well with salt and pepper. Heat maple syrup and butter in a small sauce pan until boiling. Pour over sweet potato and toss to combine. Scatter over thyme and back for 30 minutes Turn potato and cook for another 15 mins, until tender.