Boomette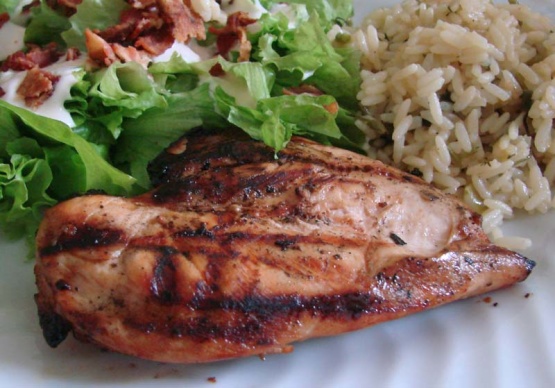 This came from rummaging through my friend's fridge & cupboard when I was staying in Canada recently. Everyone was shocked when I put maple syrup into a marinade, but it tasted great - even the kids loved the results. Works very well with pork and chicken.
Mix marinade ingredients together.
Pour over meat.
Allow to marinate for at least 30 minutes before cooking, preferably on the barbeque. I normally marinate for 1-2 hours if I'm organised enough.