Nif_H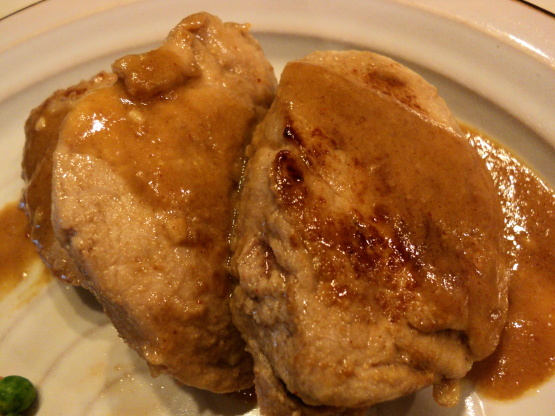 This is so good and very easy to do. We did that for Easter. It's from Ricardo.

Lovely recipe. Something different (and easy) I think the sauce would be good on chicken too.
Marinade: In an hermetic bag, mix all ingredients of the marinade.
Pork: Add pork and coat well. Close the bag. Put in the fridge 2 hours or more.
Drain pork and keep the marinade for later. In a large non-stick skillet, brown medallions in oil and 1 tablespoon butter until pink, 2 to 3 minutes each side. Add salt and pepper. Set aside on a plate and cover with foil paper.
Deglaze the skillet with the wine and marinade. Bring to boil and let reduce by half. Remove from the heat and add remaining butter while whisking. Adjust seasoning.
Serve medallions and garnish with spiced pecans.