Parsley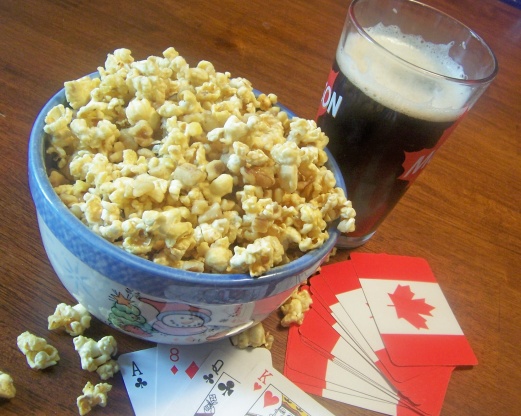 Found on a web-site; posted for ZWT 2005

This is a very BAD recipe - BAD for my diet that is! I made this for my Daughter and I to have a girls night in watching a film. We loved it - but oh! the calories! Simple and tasty.
Heat maple syrup over medium heat until syrup reaches 236 degrees F. on a candy thermometer.
Lightly oil large mixing bowl.
Mix popcorn, nuts and syrup with lightly-oiled spoon.
When mixture cools, break off and eat.