Prep 10 mins
Cook 35 mins
Omg these are so good....My mom lives in maple syrup country so we are always looking for ways to use the extra syrup that she sends us. These bars are fast and easy to make...wait till you taste them.....
Directions
Base: Preheat oven to 350 degrees to cook cookie base.
Rub the flour, sugar and butter together in bowl, mix well and press firmly into 8 x 10" pan.
Bake for 5 minutes.
Remove from oven and set aside.
Topping: Combine sugar and syrup in pot.
Simmer on stove for 5 minutes.
Cool and pour over the beaten eggs.
Stirring well add the remaining ingredients.
Pour over the partially baked dough and bake at 450 degrees for 10 minutes.
Reduce heat to 350 degrees and continue to bake for 20 minutes longer.
Cool and cut into squares-- enjoy-- enjoy-- enjoy.
Reviews
Most Helpful
These were a big hit at DH's work. I had just pulled them out of the oven when we were hit with a family emergency so DH took them pan and all to work with him and came home saying the crew had polished them off in one sitting. Guess I will be forced to make again so that I can get a some (oh the hard ship LOL) thanks for the post great post.

Yum! These taste exactly like a pecan pie, but much easier to make. I brought them to a party and was asked for the recipe. Delish. Thank you!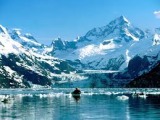 These are incredibly good! I made them gluten free using gluten free cake flour for the base and sweet rice flour for the topping. Also I made some changes - one on purpose and one accidentally: I reduced the sugar amount because we don't like it so very sweet, so I only put 1 T of sugar into the base and used only the maple syrup without the additional sugar for the topping. The accidental change which I made was to use reduced fat butter - somehow I keep buying this reduced fat butter because it looks nearly identical to the regular butter and I keep forgetting that there is reduced fat butter! But as this accident happened before, I knew it would work anyway, so I went ahead and used it. I don't think I could tell the difference to regular butter in a baked recipe, so - the squares turned out heavenly! I left the pecan halves and they distributed perfectly, which looked very pretty above all :) Thanks for sharing this wonderful recipe!<br/>Made it for Sweet December Game.