Prep 10 mins
Cook 20 mins

A creamy-textured fudge submitted for Zaar World Tour 2005. Cook time doesn't include resting and cooling time.
Directions
Line an 8 inch square baking dish with foil, leave a 1 inch overhang. Grease foil.
Spread pecans on a baking sheet and toast in a 180C (350F) oven for 8 minutes or until fragrant. Set aside.
Grease the sides of a heavy saucepan. Add the sugar, cream, maple syrup, butter and baking soda.
Cook over a medium heat, stirring with a wooden spoon until the sugar is dissolved and the mixture starts to boil.
Boil without stirring until 1/2 teaspoon dropped into cold water forms a soft ball (or candy thermometer reaches 114C/238F) - approximately 8 minutes.
Pour into a wide-bottomed bowl and cool on rack until mixture is just warm to touch (1-2 hours).
Using a wooden spoon beat in the vanilla, beating until very thick and most of the gloss disappears (approx 7 minutes).
Quickly stir in the pecans and scrape mixture into prepared pan. Smooth the top. Let cool then use remove from pan and cut into pieces.
Most Helpful
I would classify this as penuche or brown sugar fudge, as the maple flavor didn't come through. It still is very good though. If you want true maple flavor, try one of the maple fudge recipes where they don't use sugar, just maple syrup and milk as the main ingredients.
I made this last night to take to a birthday party, but when I tried cutting it this morning, it was still very soft and runny. I followed your directions but it didn't turn out for me. I am also going to reheat the fudge tonight to see if that will work, not really sure if that will work wither, but I will give it a go.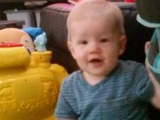 This fudge is soooo delicious! I am eating way too much of it so I think I should freeze some! Very simple to make and the flavour is perfect...not too sweet. Well written and easy to follow recipe. Thanks for posting!