twissis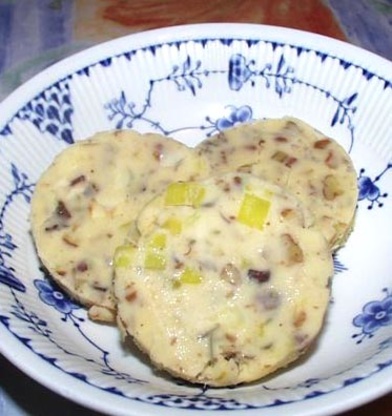 Use on sweet potatoes, roasted pumpkin or roasted winter squash. Can keep refrigerated for 1 week or frozen for up to 2 months. Slice off pieces as you need it. Perfect to make ahead to make your autumn cooking easier! From Fine Cooking. nt

This compound butter is so easy-to-fix, very good & perfect for us as my DH is not esp fond of very sweet condiments. I used Steeves Canadian maple syrup that gave it a mellow maple sweetness, but allowed the savoury flavours to shine as well. I tasted it for this review, now have it in my freezer to use on sweet potatoes when we return from the U.S. next mo & I look forward to it. Thx for sharing your recipe w/us.
Sauté shallots in one tablespoon of the butter until caramelized and almost crisp, and allow to cool.
Fold all ingredients together and chill.
When almost firm, place flavored butter onto wax paper and roll into a log.
Seal in plastic wrap and refrigerate or freeze until needed (can cut off portions of the roll and keep the rest frozen).
Let butter soften before using for best flavor.