Bergy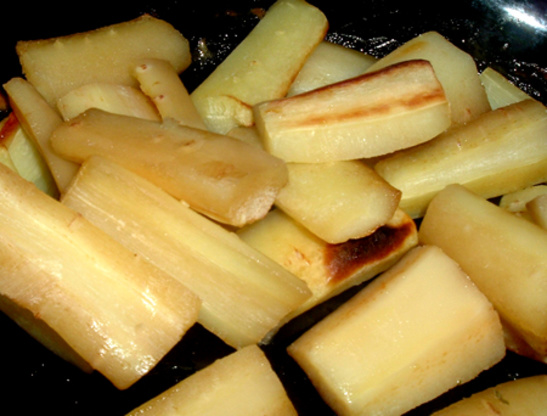 This is a good side dish for roasted pork. The parsnips have a nutty flavor that goes well with maple.
Peel and slice parsnips.
Steam about 8 minutes or just till tender.
Drain and return to pan without steamer rack.
Stir in syrup and coat well.
Garnish with chives if desired.