3 Reviews
Excellent recipe. I adapted another recipe (eye round roast) to this. Here's how it goes. First mix the dry ingredient including garlic. Next rub the turkey breast on all sides with dry ingredients. Wrap the breast in plastic wrap and return to refrigerator to marinate overnight. Remove breast from refrigerator, unwrap and brush with melted butter. Mix the glaze as directed EXCEPT you must cut the dry ingredients including garlic in HALF (the original directions said to reserve 1/2 for glaze). Before roasting brush with melted butter (over dry rub). Cook for 30 minutes then baste. Continue basting every 15 minutes until internal temperature reaches 165* Follow directions on standing times. Mean while re heat leftover glaze slightly in microwave (20 seconds). Serve. This is the most tender, tasty turkey you will ever have!

Very flavorful! I made 1 large breast for the three of us. Also, I was out of OJ so I subbed it with red grapefruit juice and used dried orange zest. I used the oven method and it came out tender, delicious, and lots of flavor! I plan on making this recipe again, and using our electric deli slicer (for ultra thin slices) to make sandwiches! YUM! Thanks for sharing the recipe. :)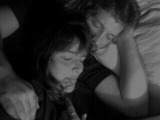 It was only my husband and myself for Thanksgiving this year. No need to make a huge Turkey so I found something called Rolled Roast Turkey Thigh (dark meat turkey rolled to form something that looks like roast beef) - just 3 pds. Didn't know how to prepare it until I found this receipe. I used the oven at 325 as suggested at the end - THIS WAS DELICIOUS!! Compliments to the chef who shared the recipe.
Maple Orange-Glazed Turkey Roast