Maple Oatmeal With Dried Fruit and Granola
katew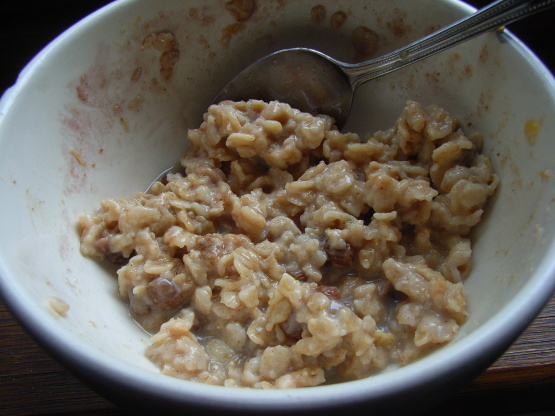 Use a large saucepan as the milk can boil over.

Top Review by katew
I have never made something like this before but I had a sick shivery child and thought this might be perfect and it was. DD aged 22 said it tasted like "an American blog in a bowl" - a lovely description. I added sultanas as my dried fruit and put a granola type cereal on top. It was easy and delicious.
In a big saucepan, combine the 4 cups milk, vanilla, cinnamon, and 1/3 cup syrup; whisk to blend.
Bring to a simmer over medium heat.
Add in oatmeal and cook, stirring constantly, for 5-7 minutes, or until desired thickness and texture.
Add in dried fruit and granola; stir to combine.
Cook for 1 minute; spoon into shallow bowls and serve immediately with maple syrup and warm milk on the side.