duonyte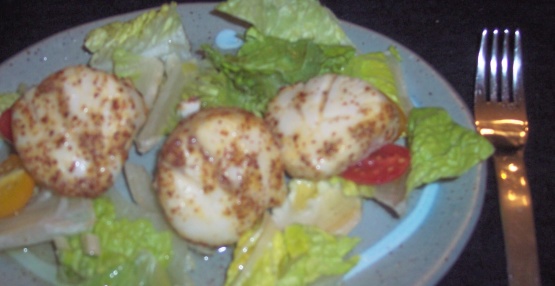 I thought of this combination when thinking of Christmas Eve seafood recipes. It is so simple & was a big hit. The mustard makes kind of a crunchy coating that everyone loved. This is intended as an appetizer but can be very easily scaled up or down.

This was so simple and flavorful! We are always looking for different ways to cook scallops and this was great. We served this with some rice and green beans. I had some of the extra sauce left and used a little on the rice and green beans. It was absolutely delicious.
Preheat oven to 350°F
Place scallops 1" apart on a foil or parchment lined baking sheet with sides.
Combine mustard & maple syrup.
Liberally coat the scallops with mixture using a pastry brush.
Bake 20-30 minutes, depending on size, until cooked through & opaque.