Maple-Mustard Glazed Pork Chops
Boomette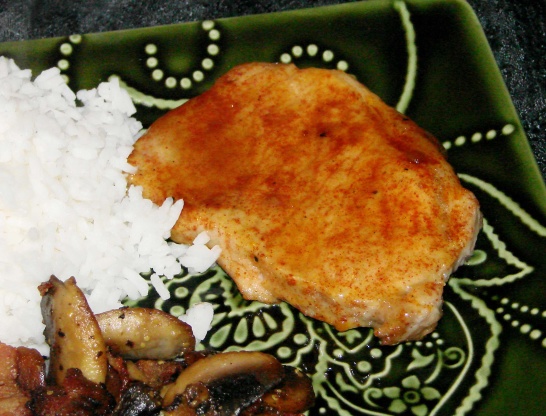 This is Allrecipes.com. I doubled the all the ingredients and put in crockpot. Very good.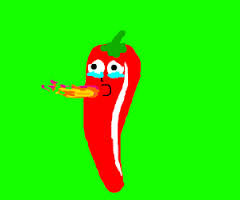 Wonderful! This is the flavor that I have been wanting in a pork chop! It has a sweet, tangy glaze and a little heat from the pepper. Perfect balance of flavors! This glaze is thick and gooey. I have not found a pork chop recipe (or chicken either) that would create a thick glaze until now!!!! My search is over, this is the way I will make pork chops when I want them savory with a hint of maple sweet! I used Grey Poupon's new Hearty Spicy Brown Mustard and pure maple syrup. This is the pork chop recipe on Zaar that should have tons of 5 star reviews. Thank you so much for this excellent recipe!
Stir together the brown sugar, pepper, salt, onion powder, and paprika in a bowl. Coat the pork chops with this mixture on both sides. Cover and place in the refrigerator for 6 hours or overnight.
Place pork chops onto a slotted, two-piece pan.
Stir together the maple syrup and mustard.
Broil chops for 5 minutes, then turn over, and broil for another 5 minutes.
Brush the tops with the mustard glaze, and cook 1 minute.
Turn chops over, brush again and broil an additional minute, or until cooked to your desired degree of doneness.
Remove pork chops to serving plates and top with additional glaze, if desired.