Maple Mayo for Sweet Potato Fries
gailanng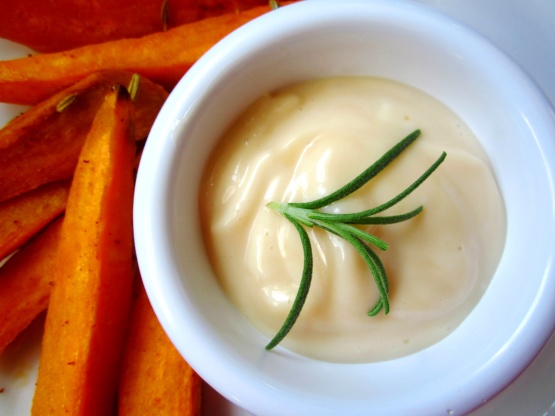 A restaurant near where I work makes the most amazing sweet potato fries with an incredibly delicious maple mayo dipping sauce. This is my take on the maple mayo dip....A pretty close copy if you ask me.

This is awesome! Exactly what I was looking for, but not sure how to achieve it. I added a little cinnamon also. It tastes like the dip they serve at Black Angus with their sweet potato fries. Thanks for sharing!
Mix all ingredients together.
Refrigerate for 10 minutes or so.
Serve with sweet potato fries.