Maple Grilled Pears With Brown Sugar and Cinnamon

This is a recipe from Ken Kostick's cookbook
Directions
In a large bowl spoon lemon juice over pears.
In another bowl, combine brown sugar and cinnamon.
Sprinkle brown sugar cinnamon combo over the pear slices.
Set indoor grill on high and grill for 4-5 minutes or until golden.
To serve, evenly distribute pear slices on to 4 serving dishes and drizzle with maple syrup.
Most Helpful
This was way too sweet for me, but of course thats a personal choice thing. We liked the flavour combination so i will try this again but half the sugar.
I made 1 serving of this in a small saute' pan. Very simple and easy to make, when I removed the pears from the saute' pan, I poured the maple syrup into it to warm it and get the flavors of the pears, brown sugar, and cinnamon. I then poured the sauce over top. This recipe would be wonderful served over some Belgian waffles or pecan pancakes.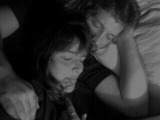 The guys at my house went crazy over this and were disappointed when there weren't any leftovers for seconds. I served with vanilla ice cream and even though I am not a lover of pears (unlike the guys) I enjoyed it a lot. The BF and brother asked that this be made regularly now that the colder weather has started and told me that I HAD to rate it 5 stars. Thanks Chef at Heart