teresas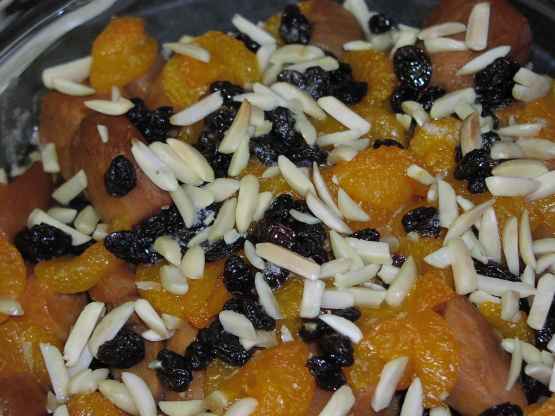 I have been making these yams for our family Thanksgiving dinner for years. Whenever someone tries this dish for the first time they always ask for the recipe. It travels well for those potluck dinners too. Hope you enjoy!

We really enjoyed the addition of the mandarin oranges in this yam dish. It was yummy. Thanks for sharing your recipe, TeresaS. Made for Please Reveiw My Recipe tag game.
Preheat oven to 325 degrees.
Arrange sweet potatoes, oranges and raisins in a 11 X 7 X 11/2 inch baking pan.
Pour maple syrup over sweet potato mixture.
Sprinkle with almonds.
Dot with butter.
Bake in 325 degree oven 30 to 40 minute or till mixture is heated through.