Maple Glazed Salmon Fillets
Boomette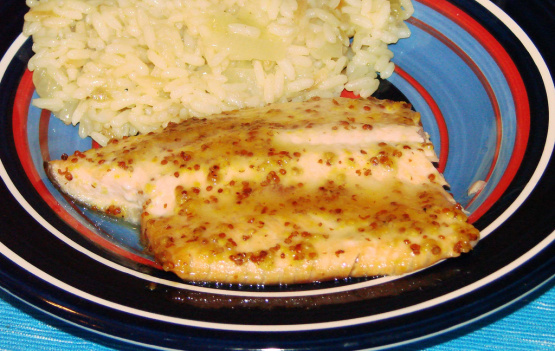 Found this recipe in All*You Eat Well, Save Big Cookbook. I haven't tried it yet but it sounds simple and delicious. I would use fresh garlic as I always have that around instead of garlic powder.
Preheat oven to 400 degrees.
Line a large rimmed baking sheet with parchment paper or nonstick foil. In a small bowl, stir together maple syrup, mustard and garlic powder until well combined.
Place salmon, skin side down, on lined baking sheet; sprinkle lightly with salt and brush with maple syrup mixture. Bake until fish is just cooked through and flakes easily with a fork, about 15-20 minutes.
Top with chopped chives or green onions.