Sageca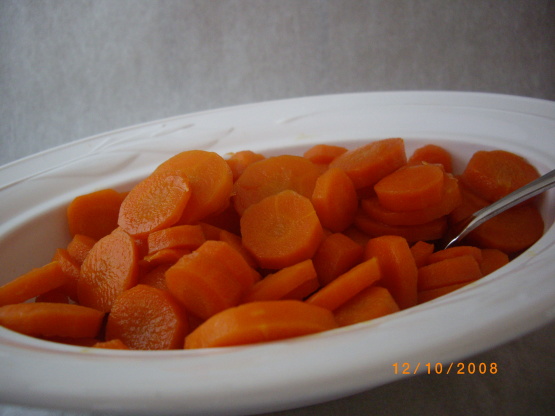 I've been looking for recipes to use my recipe swap maple syrup. It's grade A dark amber from Wisconsin, and I don't have a clue if that makes a difference to the recipe, but we all thought it was fantastic. It's hard to make carrots fantastic, but they were tonight. Thanks once again Dancer!
Boil lightly salted water.
Peel and slice the carrots into 1-inch pieces then blanch for 3 minutes.
If not using immediately, put into ice water to stop cooking.
When ready to use, drain well and add to a sauté pan into which all other ingredients have been added.
Cook until heated through and the syrup has formed a glaze.