Maple, Ginger & Pineapple Ice Cream
Rita1652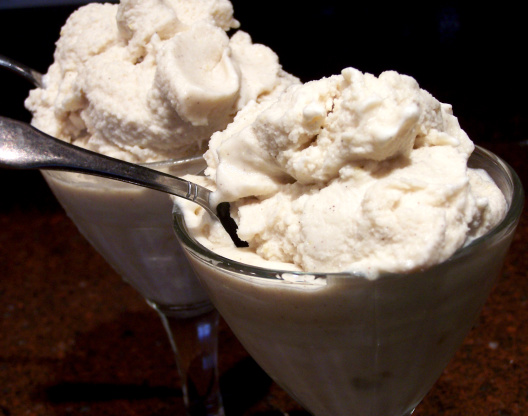 MMMMMMM....this was created for RSC #10. I hope you enjoy this delicious cold treat! I have adusted the ginger & allspice as suggested...It is more subtle tasting now..thanks

The ginger and allspice could be cut down. I found the ice cream a bit gritty. My DH really didn`t like it at all and he picked this recipe to make. I love the idea of pineapple and ginger but amounts need to be worked on and the allspice could be omitted. Nice try! Thanks.
Blend, milk, coconut milk, evaporated milk, heavy cream, pineapple juice, lemon juice, lemon zest, crushed pineapple, crystallized ginger, ground allspice, brown sugar and maple syrup together.
Freeze according to your ice cream makers instructions.
This will make 1 quart.