Maple - Ginger Butternut Squash
Bergy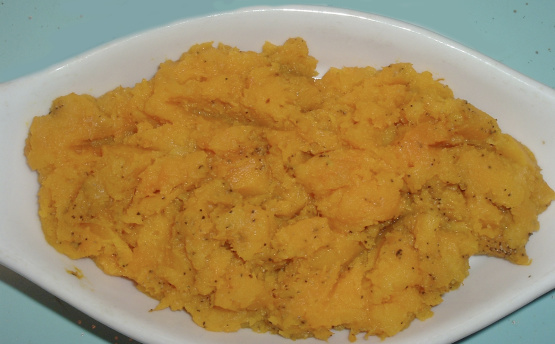 Nice easy veggie dish that can be done ahead and reheated in the microwave. This can also be baked in a 400°F oven for 45 minutes instead of microwaved.

I enjoy finding a recipe that has just a few simple ingredients yet tastes so good. This one is a real treasure, Tebo. I loved the maple/ginger flavor. Went very well with the butternut squash. Tasted even better the next day. Thanks for posting this one.
Halve squash and discard seeds.
Cook, covered with plastic wrap, in microwave on high for 5 to 8 minutes until cooked and tender Cool slightly, scoop flesh into a bowl.
Mash slightly with a fork.
Add syrup, ginger and salt and pepper to taste.