alligirl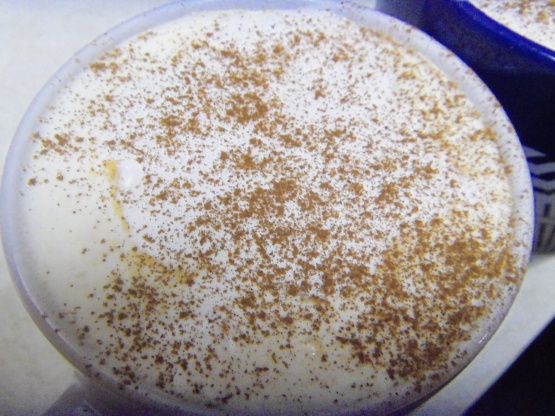 One of my mom's special treats. Don't know where she got it, but sure is delicious.

Awesome coffee. So easy to make and the flavors blew us away. Now, I have to have this everyday or things just aren't right with the world. Thanks Nurse Di for another one of your wonderful recipes.
Place filter in brew basket of coffee maker.
Add ground coffee and cinnamon.
Pour syrup into empty coffee pot.
Add water to coffee maker; brew.
After brewing is complete, stir coffee well.
Pour coffee into 6 coffee mugs.
Top with a dollop of whipped cream or Cool whip.
Lightly sprinkle ground cinnamon on top.