This is great with pancakes, french toast, waffles, you name it!
Directions
Cream 1 stick softened butter until fluffy.
With mixer on low, pour 1 cup maple syrup into the butter.
Beat until smooth and light.
Most Helpful
I make this same butter for my homemade cornbread. It is so delicious that it makes it taste almost like cake since I also always put a bit of sugar and vanilla in my cornbread too.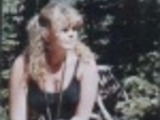 Not sure what happened, but it coagulated (separated) and not sure why.
Still tasted wonderful however.

Made this to go with plain scones for a weekday brunch. Simple yet elegant.