Maple Brown Sugar Baby Carrots
Cathy17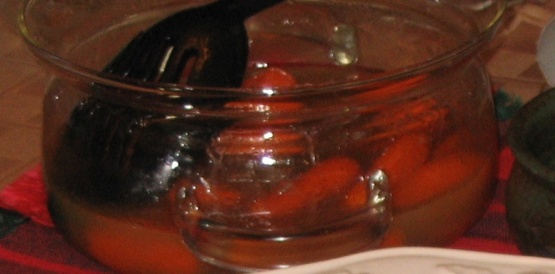 This recipe comes from my veggie favorites folder, I make it quite often, it's a wonderful recipe for baby carrots, you can also use regular carrots sliced into about 1/2-inch thick pieces, if you are making this to serve to guest, the baby carrots make for a nicer presentation. This complete recipe can be doubled.

Excellent tasting! I did learn you shouldn't use lite syrup...it never reduces even if you cook it for 20 minutes (which was totally my fault, but a good lesson learned). Definitely a keeper, though!
Place all ingredients in a saucepan and bring to a boil; reduce heat to medium, cover and simmer until carrots are crisp-tender (about 5-8 minutes).
Uncover and cook until juices are reduced (about 5 minutes).
Season with salt and pepper.