Prep 15 mins
Cook 1 hr 15 mins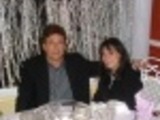 This makes a fantastic alternative to your typical Thanksgiving side dishes. From "Maple Madness", Good Food Magazine, March 1987.
Directions
Heat oven to 300 degrees. Butter baking dish large enough to fit beets in single layer.
Scrub beets and trim tops to 1 inch. Place beets in prepared dish and cover. Bake until tender when pierced with fork, about 1 hour. Transfer to colander and cool briefly under cold running water. When cool enough to handle, slip off skins. Slice 1/4" thick (about 3-1/2 cups).
Heat 2 T. butter in large heavy skillet over medium-high heat. Add onion and saute until somewhat tender but not browned, 2-3 minutes. Remove from skillet.
Combine remaining 2 T. butter, the syrup, orange juice, mustard, orange zest, and pepper in same skillet. Heat over medium heat to boiling. Add beets and onions; cook, turning frequently with spatula, until syrup is absorbed and vegetables are glazed, about 4 minutes. Serve at once.
Most Helpful
This is a lovely beet dish, and we loved the maple syrup! I kept them warm in a low temp oven covered until ready to serve. Sorry for such a poor pic, beets are hard to photograph! lol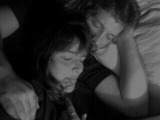 These tasted great, and were a fantastic way to use up the beets in our organic box (it's the middle of winter here so the local seasonal produce isn't as diverse as it is in summer). I love balsamic & mustard, the maple syrup just took these to a whole new level. These are lovely with a bit of feta crumbled over the top, which is what I did. Thanks for posting, made for ZWT4.

These were wonderful and unique. The maple really gives the beets a delicious flavor. Made for ZWT4 for the Tastebud Tickling Travellers.