PaulaG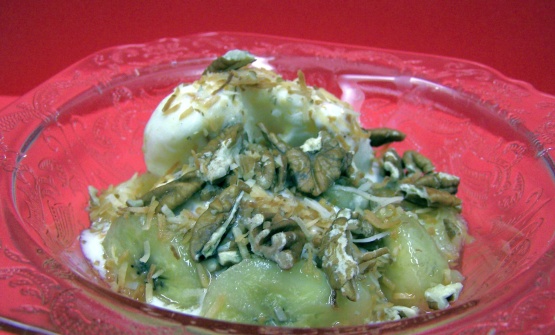 This is a great quick dessert when I don't plan ahead. It's good by itself or over ice cream.

This was so wonderful-fast, easy & delicious! I made a really small portion to top some granola as a snack-and I just microwaved it to warm it up. But I loved the maple flavor and the sprinkle of coconut was great! I didn't use any pecans, though, but might use some granola next time. Thanks for sharing!!
Place sliced bananas in a small casserole dish.
Combine butter, syrup, and lemon juice and drizzle over bananas.
Bake uncovered at 350°F for 10-12 minutes.
Meanwhile, place coconut and pecans on a cookie sheet with sides and toast in oven till light brown.
Sprinkle coconut and pecans over bananas.
Serve in dessert dishes or over ice cream.