Diana 2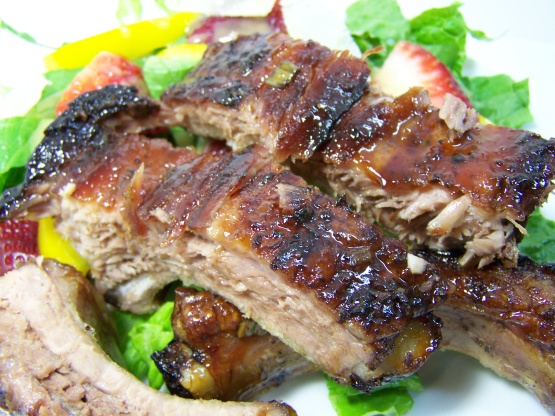 A nice change from BBQ ribs, these are sweet and succulent. You could cut the ribs up and make appetizers from this recipe, also!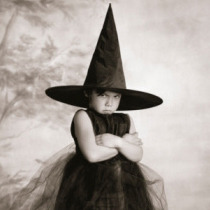 What a wonderful change from the common 'bbq sauce' recipes. This glaze is fantastic, and not as sweet as you might think. I did sprinkle a bit of seasoning on the ribs before the first cooking stage, but that was the only change to the recipe I made. While it was baking with the glaze, I found it was dripping off and burning in the pan. I then put the ribs on a wire rack and suspended it over a pan of water. Worked like a charm. The ribs could be glazed over and over without fear of the sugar burning. I can't believe no one has taken the opportunity to give this a try in the 8 years it's been posted. Terri, this is fabulous. Thanks :) Honoured to make this as a "Thank You" for voting for Lawrencetown, Nova Scotia in the 2010 Kraft Hockeyville Competition.
Heat oven to 450 F degrees.
Place ribs, meaty side down, on large shallow pan and cover tightly with foil.
Bake for 30 minutes.
Meanwhile, combine syrup, jelly, soy sauce, chives, and dry mustard in a small saucepan and cook over low heat about 10 minutes until hot, stirring occasionally.
Remove sauce from heat.
Reduce oven temp to 350 F degrees and remove ribs from oven.
Drain liquid from ribs, turn them meaty side up, and brush syrup mixture onto them.
Continue baking uncovered for about 30 minutes.
Brush the ribs with more syrup mixture, and bake an additional 15 to 20 minutes until ribs are tender and glaze is set.