Maple and Vinegar Caramelized Parsnips
Bergy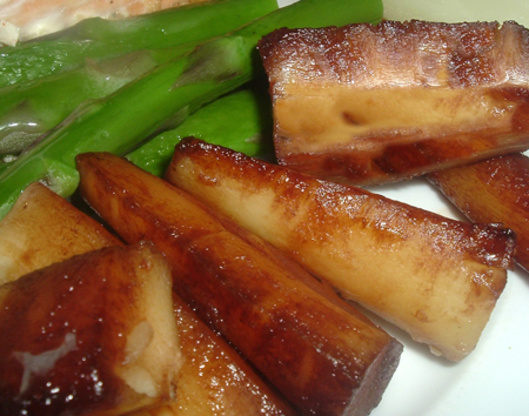 A few years ago a dear friend gave me and Advent calender. In the box for each day she had put one of her favorite recipes. This was in 3 and we really enjoyed it this year for Christmas dinner!

What a fabulous and easy recipe! I had a bag of skinny smaller parsnips from our CSA, but didn't have 2 lbs, so I used about a pound of carrots. I think they complimented the parsnips nicely! So easy and so elegant, thanks for the awesome recipe, ladypit!
Preheat your oven to 400 degrees.
Wash and peel the parsnips and then chop them into evenly sized pieces.
In a bowl, combine the parsnips, salt, and oil.
Put on a baking sheet and toast until tender (which usually takes 30-45 minutes). Mix them up about every 8 to 10 minutes.
When they are tender, drizzle with the vinegar and maple syrup. Mix up and then bake until brown, about 5 minutes.
If desired, season with some pepper.