Maple and Orange Glazed Chicken
Prep 10 mins
Cook 25 mins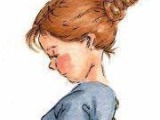 I got this recipe from a book called "101 Low Fat Feasts". I have made it several times, adapting it to my own tastes and it is delicious!
Directions
Pick any visible fat from off the chicken and wash and dry.
Dredge the pieces of chicken in the seasoned flour, patting to remove excess flour.
Heat the olive oil in a large skillet.
Pan fry the chicken, presentation side first, in the hot olive oil until nicely browned on both sides.
While the chicken is browning, combine the remaining ingredients in a measuring cup.
Remove the browned chicken from the pan and place in a shallow casserole dish.
Add the sauce ingredients, scraping to deglaze the pan, then pour over the chicken in the dish.
Bake in a 350*F oven for 20 minutes until nicely glazed and the chicken is cooked through.
Reviews
Most Helpful
This is finger licking good! Okay, that's sounds icky, but that it was that good. There was some sauce too, which was great for drizzling over the chicken as I served it.
This was delicious! I used regular mustard because that is all we had on hand and it turned out great. This was a dish my entire family enjoyed!
I thought this chicken was *fabulous*! I made the recipe as written, using boneless/skinless chicken breasts, with the exception of substituting in reduced sodium soy sauce for the regular. I knew I would like it, and I was not disappointed. I kept cutting off bites of chicken and soaking up the extra sauce with them. Mmmm. Next time I might let the chicken breasts rest for a few minutes, cut them into thin slices, and then pour the extra sauce over them.. Served with green beans and rice. It was SO good. Thank you so much for shring!