Maple and Dijon Glazed Brussels Sprouts
Boomette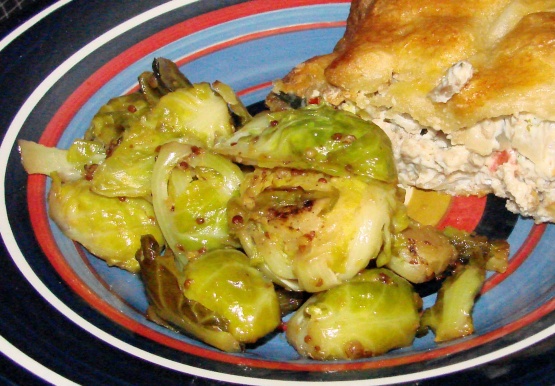 Ok, I know... Yuck! I don't know many people who actually like brussel sprouts, but I guarantee you that even the pickiest of eaters will enjoy these. They are both savory and sweet. Reminds me of a sweet coleslaw flavor.
Melt butter in large skillet on medium-high heat.
Add sprouts and cook and stir for 5 minutes, or until lightly browned.
Stir in remaining ingredients and bring to a boil.
Reduce heat and cover. Cook 8 minutes, or until sprouts are tender and sauce has reduced to a thick glaze; removing lid after 5 minutes.