Manwich Style Enchilada Casserole
Missofty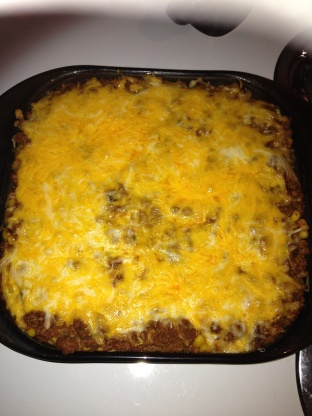 Old PTA organization cookbook from my hometown, early '80's. I love Mexican casseroles, this one sounds different. This is one of those dishes that you can make changes, I will probably add some cumin and maybe a little hot pepper sauce next time.
Saute' ground beef, onion and garlic in 10-inch skillet until beef loses redness. Drain fat.
Add seasonings, Manwich and water; simmer 3-5 minutes.
In a 1 - 2 1/2 quart casserole, arrange alternate layers of tortillas, meat sauce and cheese until used up.
Bake at 350 for 20 - 25 minutes.