Bellinda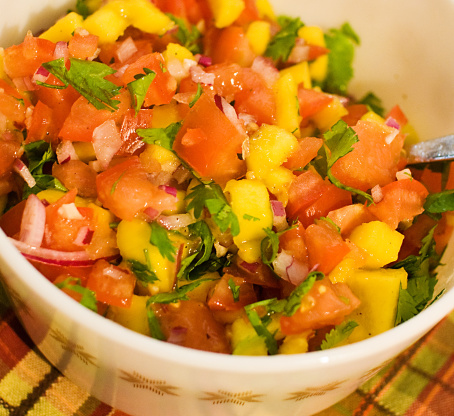 I love sweet and sour food. This salsa goes especially well with fish. But also with any kind of seafood and even chicken. I even used it on a burger patty once and liked it.
Mix all the ingredients and enjoy.
You could refrigerate it for a while or could use it right away depending on how you like it.
You could try using vinegar or lemon juice instead of lime juice.