From Realfood, April 2001.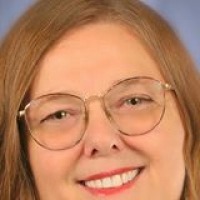 This is yummy and buttery as it. I think the next time I make it I will forgo the butter and add spices....maybe cinnamon, nutmeg, allspice, cloves, ginger or other??? Cardamom? I put the puff pastry on top while it was still frozen, I think I should have let it thaw before placing in the oven.
Unroll the puff pastry, place on a baking sheet and chill for 30 minutes.
Preheat oven to 200 °C/400 °F. Melt butter in a small pan, sprinkle in the sugar and allow to melt over low heat. Increase heat and, when mixture turns golden, pour immediately into a 25 cm tart tin.
Starting at the outside edges of the tin, arrange mango in a circle over caramel, overlapping slices slightly.
Carefully lay the chilled pastry over fruit, tucking the edges down inside the tin. Prick top of pastry with a fork, place tin in the oven and bake for 15 minutes.
Leave to rest for 5 minutes before inverting the tart o a serving plate. Sprinkle with pine nuts and serve.
Enjoy!