Mango Sauce Nice and Tart With Sriracha (Or Without)
Ambervim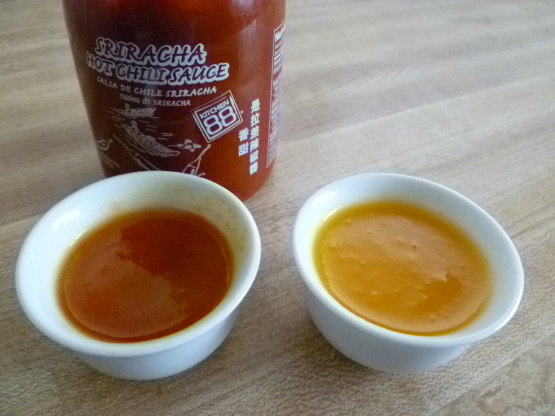 This is a modification of something I saw as a dipping sauce for shrimp. It is great with chicken and would be good with fish. It is nice and tart. You can vary or forget the siracha to your taste.
1

mango, chopped (or pureed)
1⁄2 cup sugar
1⁄2 cup orange juice
1⁄2 cup lemon juice
hot sauce (Sriracha or other hot sauce)
Put the mango, sugar and juices in a small sauce pan.
Stir over medium heat bringing to a boil and then let it slightly thicken,
If the mango has not fallen apart, use a stick blender to smooth it out.
Add siracha to taste.
I like to keep half of it without the siracha and half with it.
Use as a dipping sauce or pour over top of your dish.