ChefLee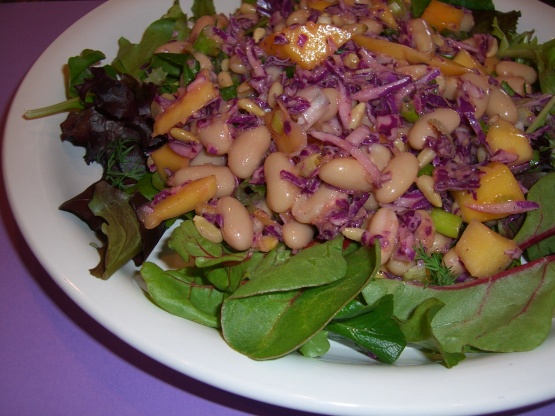 Beans, greens, tropical mango with spicy dijjon dressing topped with buttery pine nuts, will drive that healthy fact right out of your mind.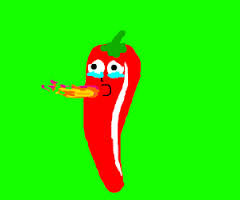 This is a beautiful and tasty salad!! It is a perfect lunch too because it has every food group and nutrient that you need!! I love all the different textures and the colors!!! Really love the use of the different flavors; the sweet of the mango, the pepper of the purple cabbage, the buttery flavor of the pine nut!! This is a really well-done salad!!! Thanks for the recipe!!
In a food processor or blender, puree 1/4 cup mango, orange juice, oil, mustard, salt, and pepper.
In a large bowl, combine the lettuce, cabbage, green onions, beans, remaining mango and pine nuts. Toss gently with the dressing and divide into four bowls.