Heydarl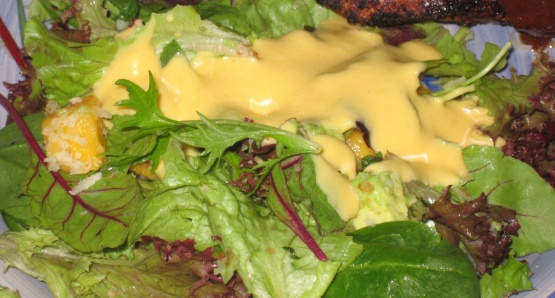 Aloha! Try this easy Hawaiian salad dressing served over a green salad with chopped mango, toasted chopped macadamia nuts, coconut flakes and grilled chicken. Posted by request from "Sam Choy's Island Flavors"

The dressing was easy to make & tasted awesome. I made the salad suggested in the introduction & everything was perfect. Served as main course with recipe #193197 as part of an Iron Chef-style mango challenge & was loved by all. Thanks Lorac for sharing this winner.
In a food processor or blender, combine mango, onion, sugar and vinegar until smooth.
With the machine running, add the oil in a slow steady stream, season with salt and pepper.