robd16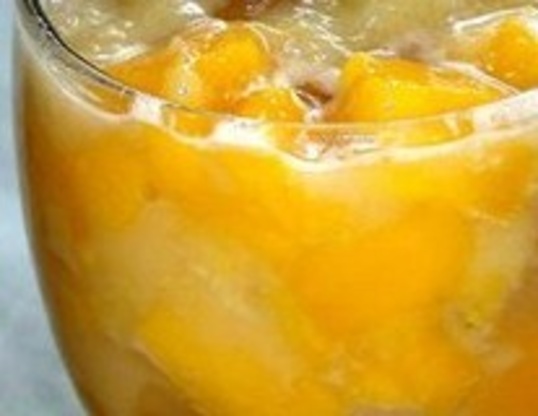 A really refreshing and different way to eat mango. I was served this drink on the beach in Rio one time and turned my nose up at it (I'd asked for mango juice and don't really like milk drinks) but I was pleasantly surprised to find how well the sweet creamy milk went down with the loose crushed slippery mango. Don't think of this as a drink though do serve it in a glass. This is more like eating peaches and cream. Fantastic.
Cut the mango into very small pieces on a plate to catch the juices, crushing them into mushy slithers as you go.
Mix with the milk and sugar and stir well, again crushing as you go (it may take a minute or 2 for the sugar to dissolve properly).
Serve in glasses over a little ice.