It IS technically a relish, I suppose, but we tend to eat this more like a salad. Goes great with a spicy main course-- very cool and refreshing! Especially pretty if you can manage to dice the mango and the veggies in equal-sized pieces. Tequila could be replace by lime juice for a non-alcoholic version.
1 mango, peeled and in small dice
1 cup cucumber, peeled and in small dice
1 red bell pepper, seeded with veins removed and in small dice
2 tablespoons flat leaf parsley, chopped
2 tablespoons tequila
2 tablespoons orange juice
Directions
Mix all.
Will keep in the refrigerator, covered, for two days.
Most Helpful
Delicious! I resisted my usual impulse to add/change--I made it just as written--alovely relish which we enjoyed with grilled shrimp one night, and as a side for a salad meal another. Thanks, FM!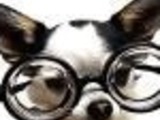 I served this on a salad with some leftover chicken. A wonderful combination of tastes and textures. My parsley was looking a tad aged to I used 2 tablespoons of chopped cilantro instead. This changed the intended flavor a bit but was still yummy. I could see making this with all sorts of variations such as using lime for the lemmon or adding a very light sprinkle of cayenne. Thanks Minx!

A treat for both the palate and the eyes! Great mixture of flavours. I made everything as per the recipe this time and it is very tasty. However, I found the tequila a tad overbearing, so I think next time I'll cut it with a bit of lime juice, but that's just a personal preference. This would be great with grilled chicken or shrimp, and, it's wonderful right out of the bowl. Thanks FlemishMinx.