-Sylvie-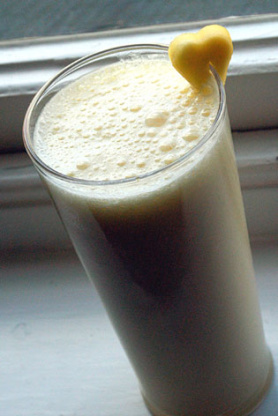 MMMmmmmmmm, this really was cool and delicious and so simple and easy to make as well! It was ready within no time and was enjoyed by all of us at home. I preferred it without the cinnamon. Thank You, this indeed is a wonderful recipe that is the best treat for anyone in this peak summer time. I'll be making it as many times as we get mangoes at home from now on!
Peel mango and cut into cubes.
Put mango, milk, sugar, yogurt into blender.
Blend till smooth.
Pour into tall glasses and serve icy cold.
Sprinkle with cinnamon.