Ambervim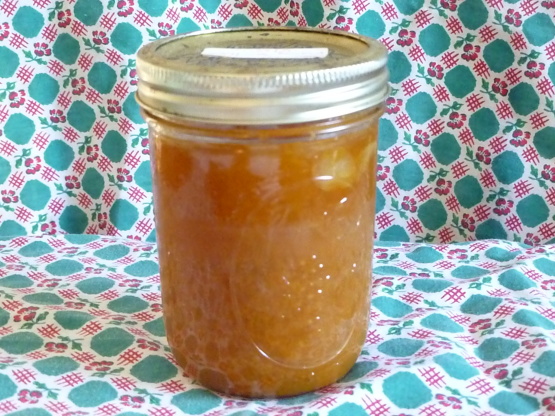 I came up with this recipe when mangoes were on sale. I shared with some gals at work and both said that a spoonful was like a ray of sun. It can definitely cheer you up on a chilly March morning in the Midwest. With four mangoes, I added about 4 cups of sugar. This may taste great with a little dijon mustard mixed in and used as a dipping sauce or as a basting/marinate for pork, salmon, or chicken. (Time is approximate.)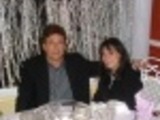 This was very unique and a nice treat for us mango-lovers! I did not add a lot of sugar (because I don't like things too sweet) and the natural sweetness of the mangoes was enough. However, it does help to thicken. The lemon was also a nice touch. Made for My Three Chefs Tag Game.
Prepare jars/lids.
Peel and dice mangoes.
Measure mangoes, pour into a kettle, and add equal amount of sugar.
Add juice of 1 lemon and zest of 1/2 of lemon.
Add just enough water to keep from sticking, about 1/4-1/2 cup.
Cook until soft.
Immersion blend until smooth or work in batches with a blender.
Cook until thickened.
(Ice cold plate method: before beginning, put a clean plate in the freezer, when the jam begins to thicken, test the thickness by dropping a spoonful on the cold plate. Cook until desired consistency.).
Pour in jars and seal.