Dave G.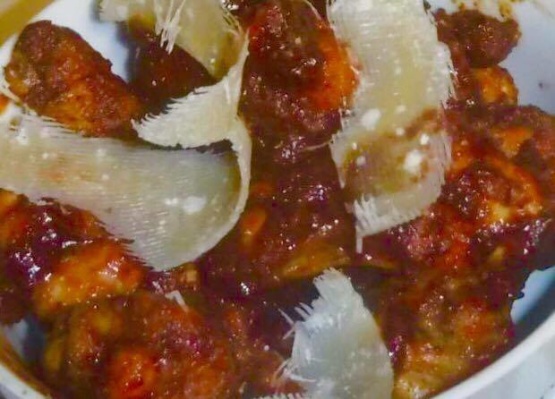 I have had this in my private recipes for a long time now. I don't remember why, so thought I would make it public.

Thank you so much for sharing your recipe. My son loves hot spicy foods. He heard about a Mango Habanero Salsa from somewhere and he wanted to find a recipe for a hot sauce made with Mango and Habaneros. Since he's never made anything like it before he brought it over for me to help him make it. Since he's single he didn't want to make the whole recipe the first time incase he didn't like it. Him and his buddies and their wives really liked it. I can't tolerate really hot sauces, but after you get past the hot of it it taste good. I thought I would try making it using Jalapenos next time for me. He can keep the Habanero for his.We were wondering if you don't have sherry wine what can you substitute for it? Also if you wanted to keep it longer than 3 weeks in the frig. how would you can it for storing?
In a saucepan, bring vinegar, sherry, and salt to boil.
Purée remaining ingredients in a blender, then transfer mixture to a bowl.
Pour vinegar mixture over mango mixture and stir well.
Allow to cool before bottling.
Keep refrigerated for 3 weeks or more.