Rita1652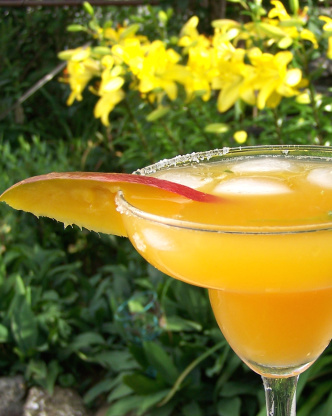 Mango lovers beware. This is yummy and addictive.

Top Review by Mia 3
Oh my goodness this truely deserves more than 5 stars in my humble opinion. I had this fantastic drink by the pool, and it was HEAVENLYYYYY!!!!!! YES one has to definatly beware of this wonderfullllll drink, it can be very noughty if your not careful, beleive me I KNOWWW from experience!!!! lol..lol..lol..
In a large shaker add all ingredients over ice.
Shake very very well.
Wipe the rim of 2-3 margarita glasses with a lime wedge then dip is salt or sugar.
Fill glass with ice and and pour well shaken mix into glasses.
Garnish with a fresh mango slice.
Don`t drink and drive!