Mango Ginger Upside-Down Cake
Ambervim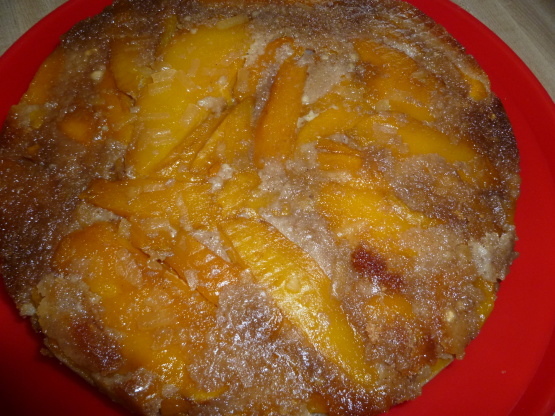 A great twist on the usual upside-down cake. From Cooking Light, June 1999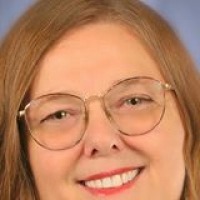 This is a very good upside down cake. The ginger gets lost, so may as well not use it. I like a simple mango/lemon sauce on top of it. I love it when I not only don't have to enter a recipe, but also find one even better than the one I was about to enter. I have 2 mango trees and am always looking for a new way to enjoy them!!!!
Preheat oven to 350°.
Coat bottom of a 9-inch round cake pan with 1 tablespoon melted butter. Sprinkle with brown sugar and ginger. Arrange mango slices spokelike over the brown sugar mixture; set aside.
Beat granulated sugar and 5 tablespoons butter at medium speed of a mixer until well-blended. Add egg substitute and vanilla, beating until well-blended.
Lightly spoon flour into measuring cups; level with a knife. Combine flour, baking powder, cinnamon, and salt. Add flour mixture to sugar mixture alternately with milk, beginning and ending with flour mixture; mix after each addition. Pour batter into prepared pan.
Bake at 350° for 40 minutes. Cool in pan 5 minutes on a wire rack. Loosen cake from sides of pan. Place a plate upside down on top of cake. Invert onto plate. Garnish with whipped topping, if desired.