Ambervim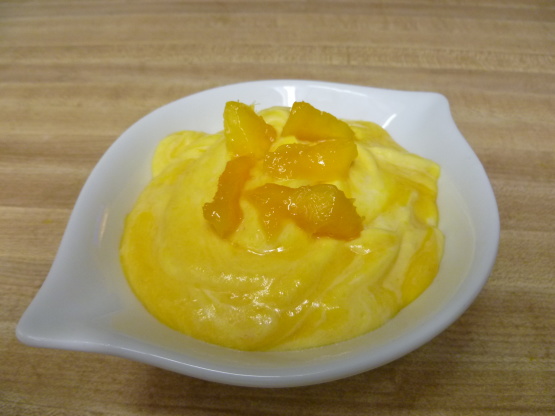 Super light and fluffy, sweet and tangy. Love it. The original recipe called for a whole cup of sugar, but I halved it for health and it tasted just fine.
Peel and cut the mangoes into small pieces and dump them in a blender.
Put aside enough slices to garnish.
Add the ginger, sugar and lime juice to the blender and blend until smooth.
In a separate bowl, whip the cream (I would suggest an electric mixer) until peaks form.
Fold the mango mixture into the whipped cream, a bit at a time.
Stir, then gradually add more, until they are all mixed together.
Pour the mixture into bowls and chill for one hour before serving.