Peter J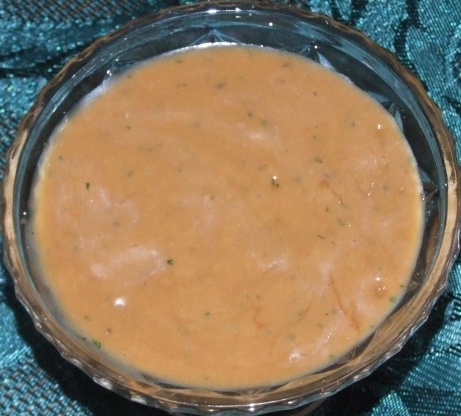 A simple fruity dressing.

I gave this a try. It was pretty good. I used it on a simple lettuce, onion, citrus salad. I might go a little lighter on the fennel seed next time. I ground whole fennel seeds with a mortar and pistal. Pretty pronounced fennel flavor. I will make it again but will modify a bit. Thanks for sharing it. I love anything to do with mangos.
Combine in a blender and blend until smooth.
Serve with any vegetable salads.