Mango Coconut Cucumber Salad
Ambervim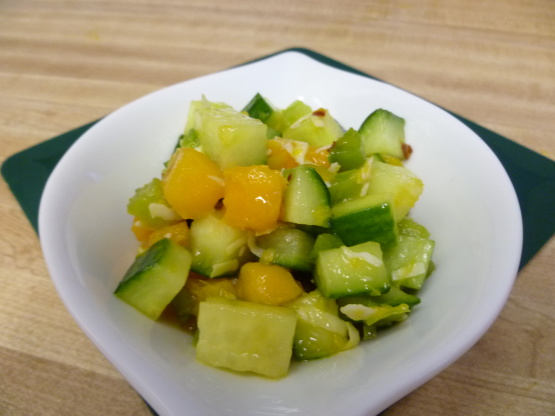 This recipe if from the Moosewood Restaurant Cookbook. They say "Refreshing and versatile are the best words to describe this tropical melange. It can be a side dish or a salsa, and it pairs beautifully with Caribbean, Mexican, Brazilian, African, Thai, or Indian cuisine."

One statement for this salad.Delicious!
In a large bowl, combine the cucumber, chile, lemon and lime juice, brown sugar, coconut, mango, and bell pepper.
Toss well.
Cover and chill for 20 minutes and serve cold.
Just before serving, top with cilantro or spearmint.