Mango Cheesecake With Oreo Graham Crust
Lyreen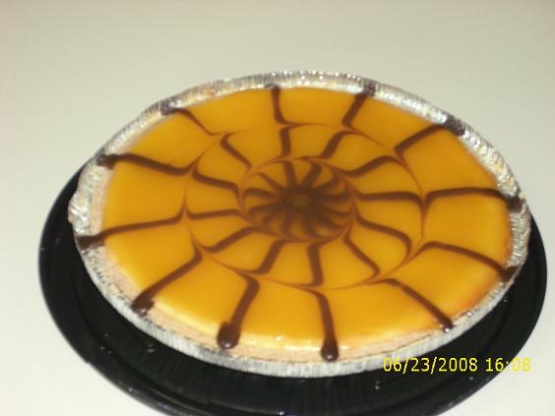 Plan ahead the cake needs to chill 8 or more hours.

I found it a little on the bland side, even with the extra mango. The oreo crust was a little hard, also. Sorry, I was just expecting a more mango taste.
Set oven to 350 degrees.
FOR CRUST: Combine all ingredients, and press into bottom of a 9 or 10-in spingform pan.
Bake at 350 degrees for 10 mins; cool, increase the oven temperature to 375 degrees.
FILLING: Beat cream cheese and sugar until smooth.
Blend in eggs one at a time.
Then add remaining ingredients, mixing well.
Pour into pan.
Bake at 375 degrees for 10 mins, then lower temperature back to 350 degrees, for 35-40 mins, or until lightly golden, and just set.
Cool 5 hours, then refrigerate 8 more hours or overnight.